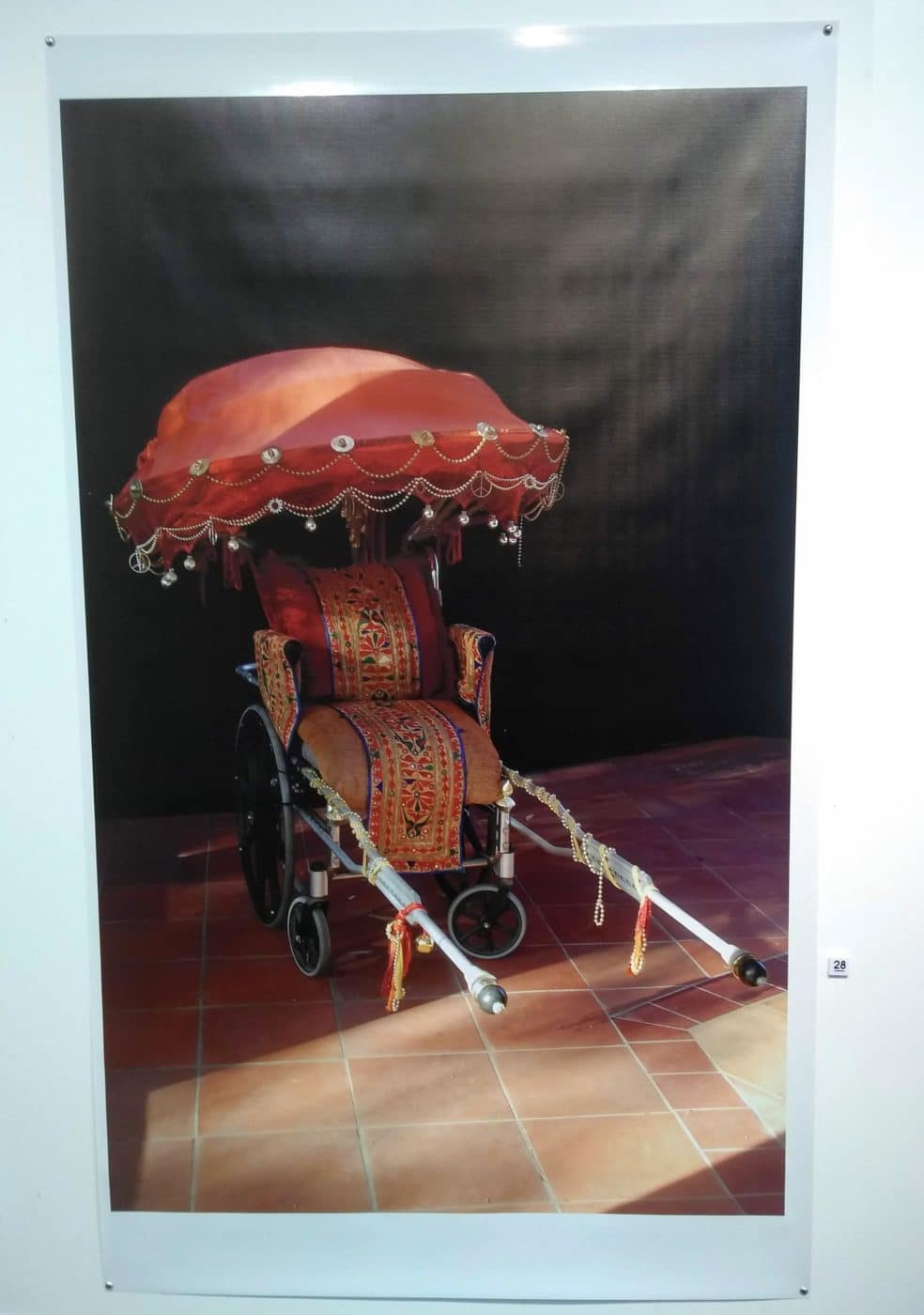 Arts Unbound, a gallery and studio dedicated to artists with disabilities, partnered with Opulent Mobility to host their annual exhibition. The show featured more than thirty artworks by artists from around the glove with re-imaginings of mobility and devices used by people with disabilities in the form of sculpture, photography and painting, collage and video.
The Numotion Foundation was proud to sponsor the exhibition with the mission to support organizations that work towards enhancing the lives of people with disabilities in communities of common interest.
The artists of Opulent Mobility 2019 are Aurora Berger, A. Laura Brody, Becca Cerra, Yaron Dotan, David Isakson, Jewel Lin, Cheryl Nickel, Larissa Nickel, Penny Richards, Annelies Slabbynck, Dianna Temple, Emily Tironi, and Jenni-Juulia Wallinheimo-Heimonen.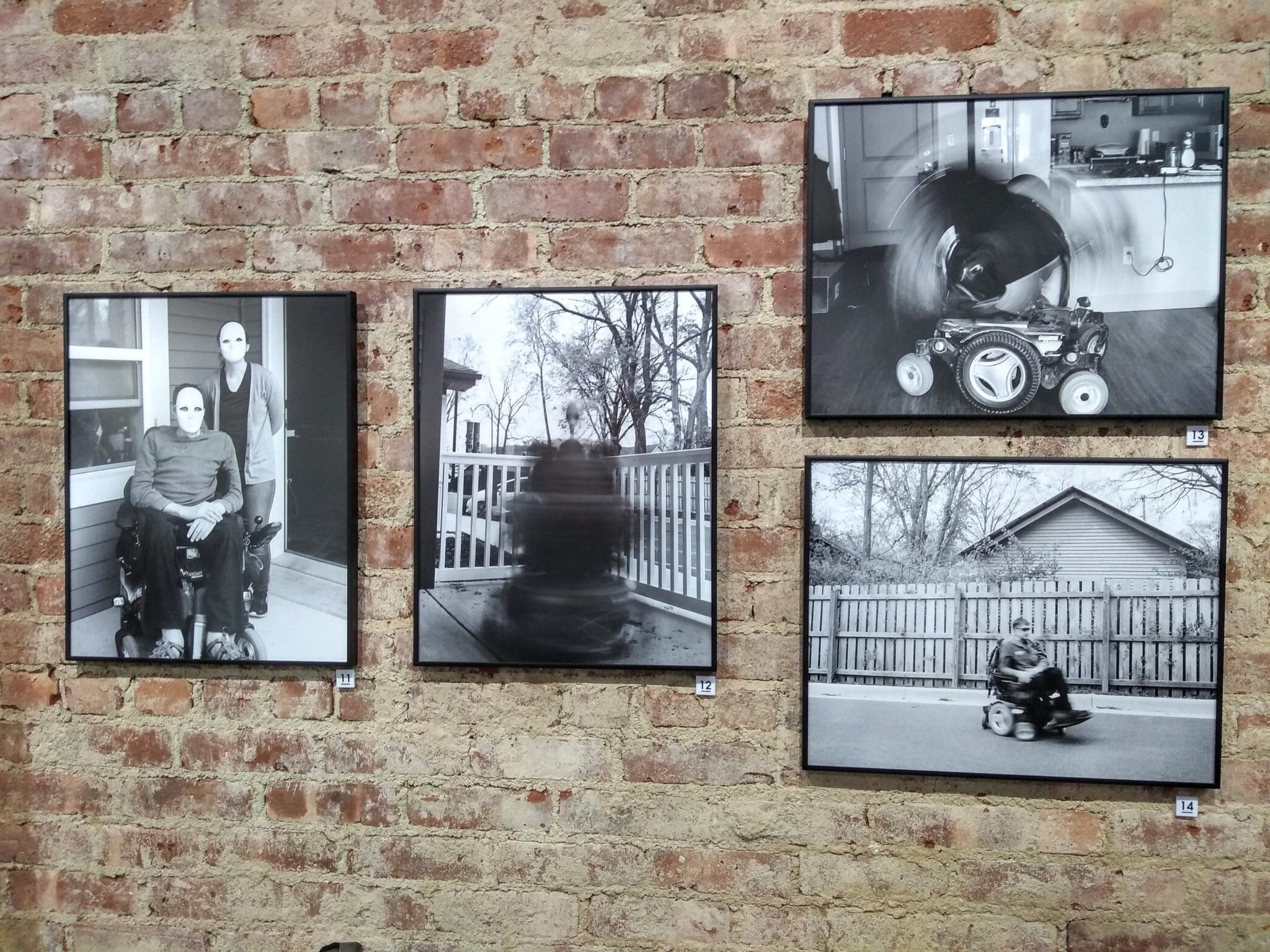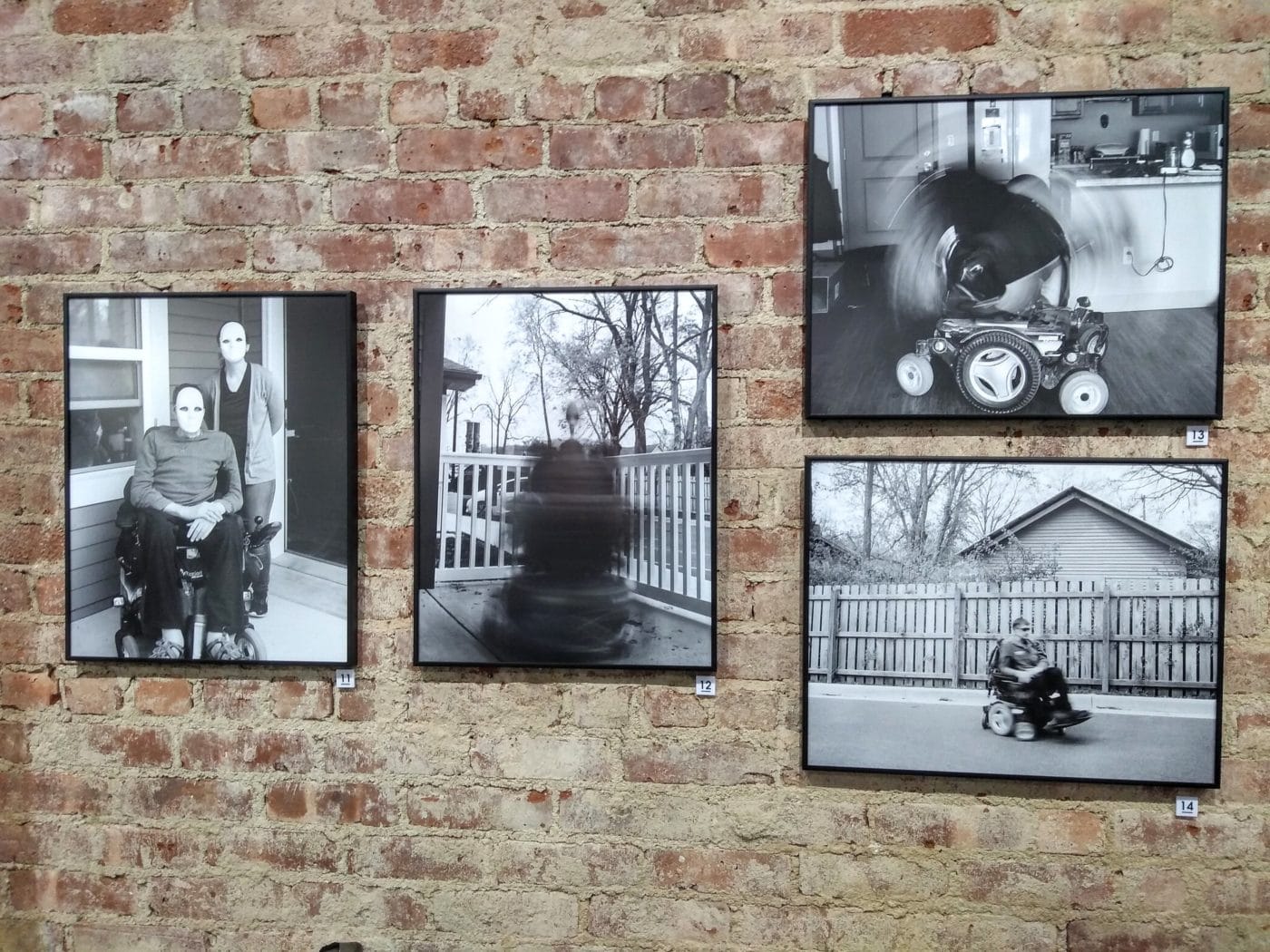 Opulent Mobility 2019 is curated by A. Laura Brody and Anthony Tusler. A. Laura Brody is a professional costume maker and designer who developed Opulent Mobility as a series of artworks, then built it into a juried group exhibit. Anthony Tusler is a photographer and disability arts activist.
"Thank you so much to the wonderful people at the Numotion Foundation! Your support for Opulent Mobility made it possible for us to accept artworks from across the country and around the world. Opulent Mobility is a group exhibit that asks artists to re-imagine disability as opulent and powerful. The funds from the Numotion Foundation will cover return shipping for the art, which helps artists from California to Chicago to Belgium and Finland share their work with us and with the world."

– A. Laura Brody, Developer and Co-Curator of Opulent Mobility
Penny Richard's "Parking Blanket"

Emily Tironi's "Accessible Design" and "Stand Out"

A. Laura Brody's "The Firebird"