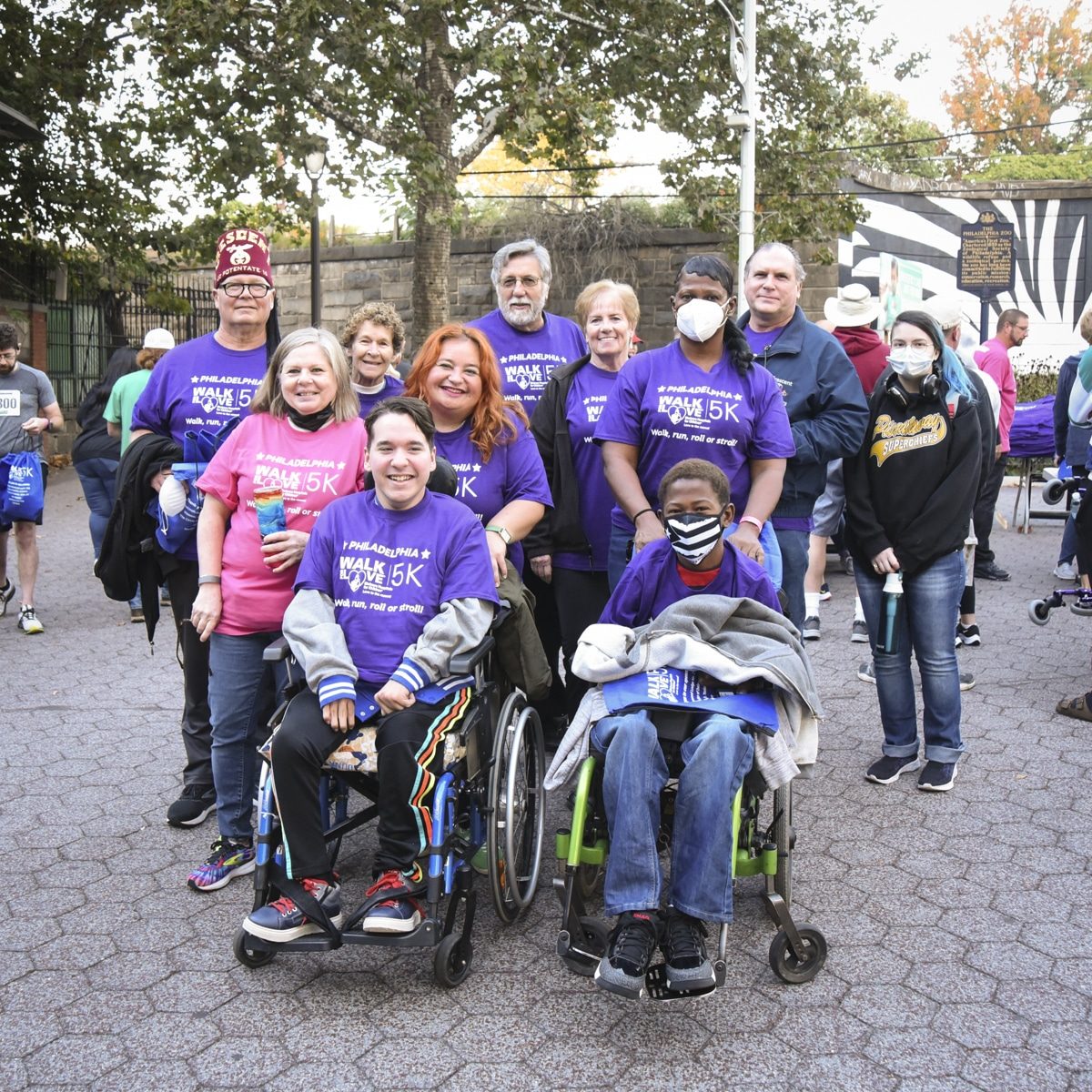 Numotion Foundation Supports the 2021 Shriner's Children's Hospital "Walk For Love"
Shriners Children's Philadelphia has hosted its signature fundraising Walk for LOVE event, since 2015. This 1-mile walk and family festival benefiting the hospital has raised more than $1,144,189.00 over the last seven years. Many past and current patients, families, donors, Shriners, and friends have walked to support their mission.
Prior to the pandemic, a decision was made to move the event to the nation's oldest Zoo in Philadelphia and to add a 5K.  As with many things during COVID, Shriners had to restructure the event to ensure the safety of all humans and animals alike. Ultimately, the 5k was canceled and the walk format was adjusted to adhere to social distancing guidelines. Participants were free to explore the zoo at their own pace and complete the walk with their own group. It was wonderful day, and many looked forward to returning the next year.
This year, Shriners Hospital celebrated with a typical event format. The weather cooperated and the 5k was added-with more than100 runners participating. Over 1,300 people registered and more than 900 people joined in person. In addition, this year's award ceremony included words from patient family favorites, chief of surgery, Amer Samdani, M.D. and Josh Pahys, M.D., pediatric orthopedic surgeon, as well as National Patient Ambassadors Seth and Sydney. Awards were distributed to the fastest runners overall and in all age groups.
With the help of Numotion Foundation, Shriners Hospitals was able to, not only reach their goal – they exceeded it! 2021 marked 95 years of providing the best orthopaedic and rehabilitation care regardless of insurance status or the family's ability to pay," stated Terry Diamond, director of development, "We have never changed our mission"!
In a statement, Development Officer Bonnie Meiser stated, "Thank you to all our patients, friends, families, sponsors, donors, volunteers, and employees, that supported the event, raise awareness and celebrate their love for our Shriners Philly community! The money raised will allow us to help children needing orthopedic care for years to come. We could not have done it without you!"