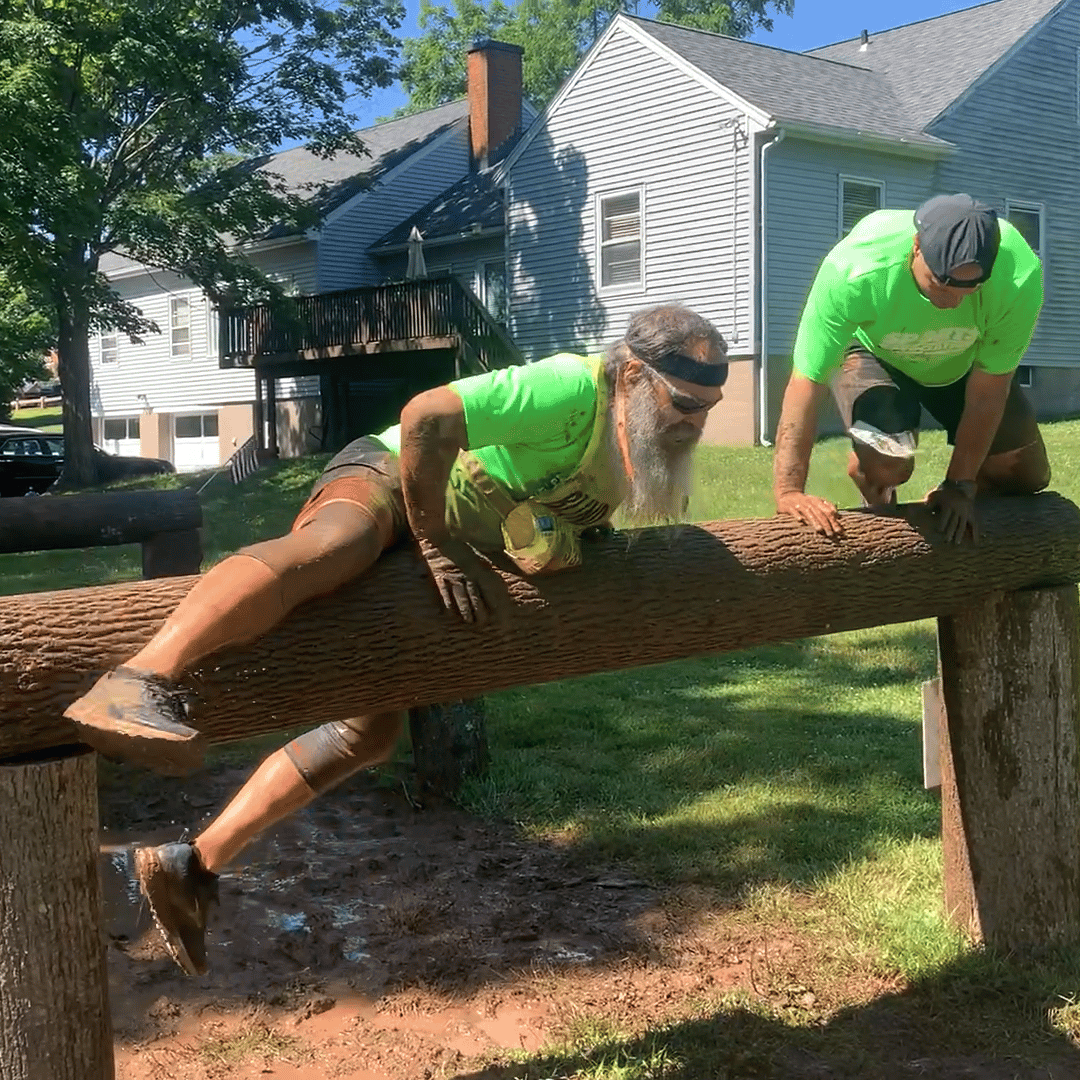 Numotion Foundation Provides Funding to "Gaylord Gauntlet" in Support of Adaptive Athletes and the Gaylord Sports Association
The Numotion Foundation recently provided support to Gaylord Specialty Healthcare's "Gaylord Gauntlet," a 5k obstacle race to benefit adaptive athletes and the Gaylord Sports Association. Following the event, Gaylord Specialty Healthcare's Assistant Director of Events & Donor Relations, Katelyn Muolo provided the following impact story.
Robert Sanchas of Rhode Island has never been one to turn down a challenge.
A freak bungee cord accident while serving in the Army left Sanchas legally blind. The cord not only hit his eye, but also caused him to fall backwards and hit his head on a desk, causing brain damage that permanently impaired his vision and his hearing.
For an active person like Robert, the diagnosis was devastating and he withdrew from the world until he realized that "this was not the way I wanted to be."
Robert, now 54, immersed himself the world of adaptive sports. He's won gold medals in adaptive rowing and kayaking in the US World Competition, he does adaptive surfing and skiing, and he has taken up running in 2016 – a sport he used to hate while serving in the Army, but now loves. He even ran this year's Boston Marathon.
He loves the camaraderie and spirit that comes with adaptive sports and credits it to helping him understand that there are no limits to his abilities.
"I learned my life had just begun because I am doing much more."
This past June, Sanchas tackled his next challenge: conquering the Gaylord Gauntlet Trail and Obstacle Run, a tough mudder race with 24 grueling obstacles, mud and water. He says it was his "most challenging race to date."

He is grateful to the Numotion Foundation for funding the first annual out-of-state Gauntlet Adaptive Athlete sponsorship, which allowed him to participate in the race with this support team – aptly named "Conquering Sights."
"Thank you for helping me do the impossible – this probably will be with me forever, I am always going to remember my first obstacle course without sight and with guides … it's really, really fun. I have been dreaming of doing this since I first saw it 5 years ago, but didn't have the ability until you chose me and opened my world. So thank you wholeheartedly for helping me become a better me."
To learn more about the 2023 Gaylord Gauntlet and how you may be able to support this event, visit: https://runsignup.com/Race/CT/Wallingford/GaylordGauntlet