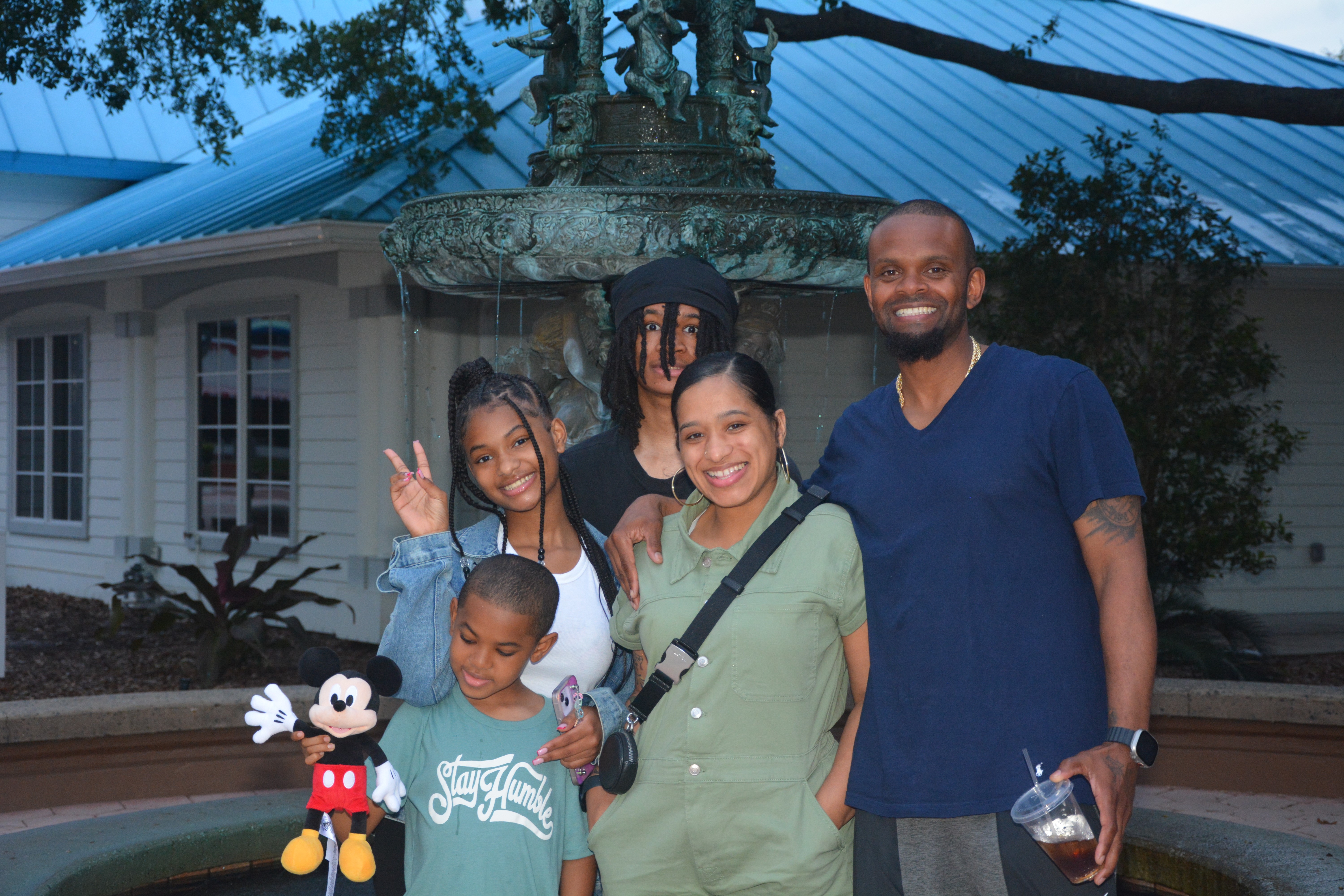 Numotion Foundation Provides Grant to Make-A-Wish of Central and Western North Carolina
The Numotion Foundation recently provided a grant to support the Wish programming of the Make-A-Wish Foundation of Central and Western North Carolina. Ali Magnuson, Grants and Foundation Specialist for Make-A-Wish provided the following impact story:
Summer is a time when a child's imagination can really shine bright
There are few greater joys than finding out what wish experience we'll get to bring to life for a child – whether that's building a pirate-themed playhouse or planning a trip for a wish kid to see the ocean for the first time. Even better is knowing that each of those wishes can help give kids the strength and resilience they need to keep fighting against their illnesses. Today, we want to share that same joy with you.
Jalen's Wish Story
Wish kid Jalen was all smiles at the "Happiest Place in the World"! Jalen is a kind, adorable ten-year-old boy from Winston-Salem with a neuromuscular disorder. Jalen likes the color red, cars and trucks,
chocolate (don't we all!), gummy bears, and going to the pool. His favorite movie is Transformers, and he loves LEGOS and Disney. The neuromuscular disorder that Jalen has causes mobility and breathing
complications, as well as fatigue. This has meant lots of doctors' appointments and visits, sidelining him from the typical activities of a young boy. He and his family have taken on much stress and anxiety;
however, Jalen does not let this get him down!
Fortunately, Jalen's wish to go to Walt Disney World helped brighten his spirits. At Disney, he was able to meet all his favorite characters and enjoy the thrill of the rollercoasters with his family. This was a much needed get-a-way from constant doctor's appointments and treatments, where Jalen could focus on simply being a kid!
"We had a wonderful time, it was the best experience we can ask for. You all have made a special memory for us and we will never forget it." – Jalen's Mom
When a wish comes true, it creates strength, hope and transformation. We are so grateful for our friends and supporters at Numotion Foundation who help us to fund wishes for kids diagnosed with muscular dystrophy, like Jalen's wish.
About Make-A-Wish: Make-A-Wish Central & Western North Carolina has granted more than 5,600 wishes since its inception in 1985 across 51 counties from Burlington west. We seek to bring every eligible child's wish to life because a wish is an integral part of a child's treatment journey. Research shows children who have wishes granted can build the physical and emotional strength they need to fight their illness.
To learn more about Make-A-Wish of Central and Western NC, please visit: https://wish.org/nc