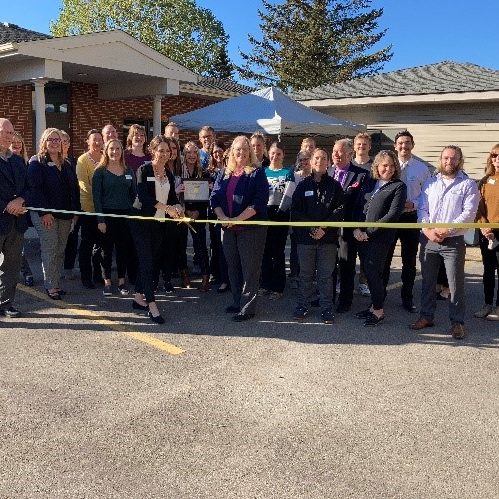 Numotion Foundation partners with ExercisAbilities EA Pediatrics Program
The Numotion Foundation recently partnered with ExercisAbilities' EA Pediatrics Program in support of two events held in October to celebrate the completion of a $240,000 campaign to complete construction build out of their new facility.  ExercisAbilities, Inc provides access to community physical rehabilitation and lifelong therapeutic health, fitness, and recreation to make healthy, happy, and independent possible for people living with physical challenges or chronic medical conditions. Located next door to their adult facility, EA Pediatrics will provide the same great mission to children and families. 
The Numotion Foundation's contribution helped to construct the only pediatric community-based rehabilitation AND adaptive fitness and wellness program facility in Southeast Minnesota.  This program expansion will enable EA Pediatrics to serve 110 children and families, to serving 500+ children and families throughout our SE MN region.  The event sponsorship made it possible to purchase adaptive equipment and toys to create a positive and accessible play space for the children to grow, strengthen, and learn.  Over 100 families and community members attended the new facility grand opening, community donor fundraising dinner, and a family fun day complete with a carnival style events for kids and families to explore our pediatric rehab and wellness gym.  
Melanie Brennan, Doctor of Physical Therapy and the CEO and Executive Director of Exerciabilities stated, "This event and the completion of our campaign would not have been possible without sponsors like the Numotion Foundation.  We look forward to seeing EA pediatrics grow to serve all Southeast MN children and families challenged by physical and neurologic diversity to be healthy, happy, and independent!"