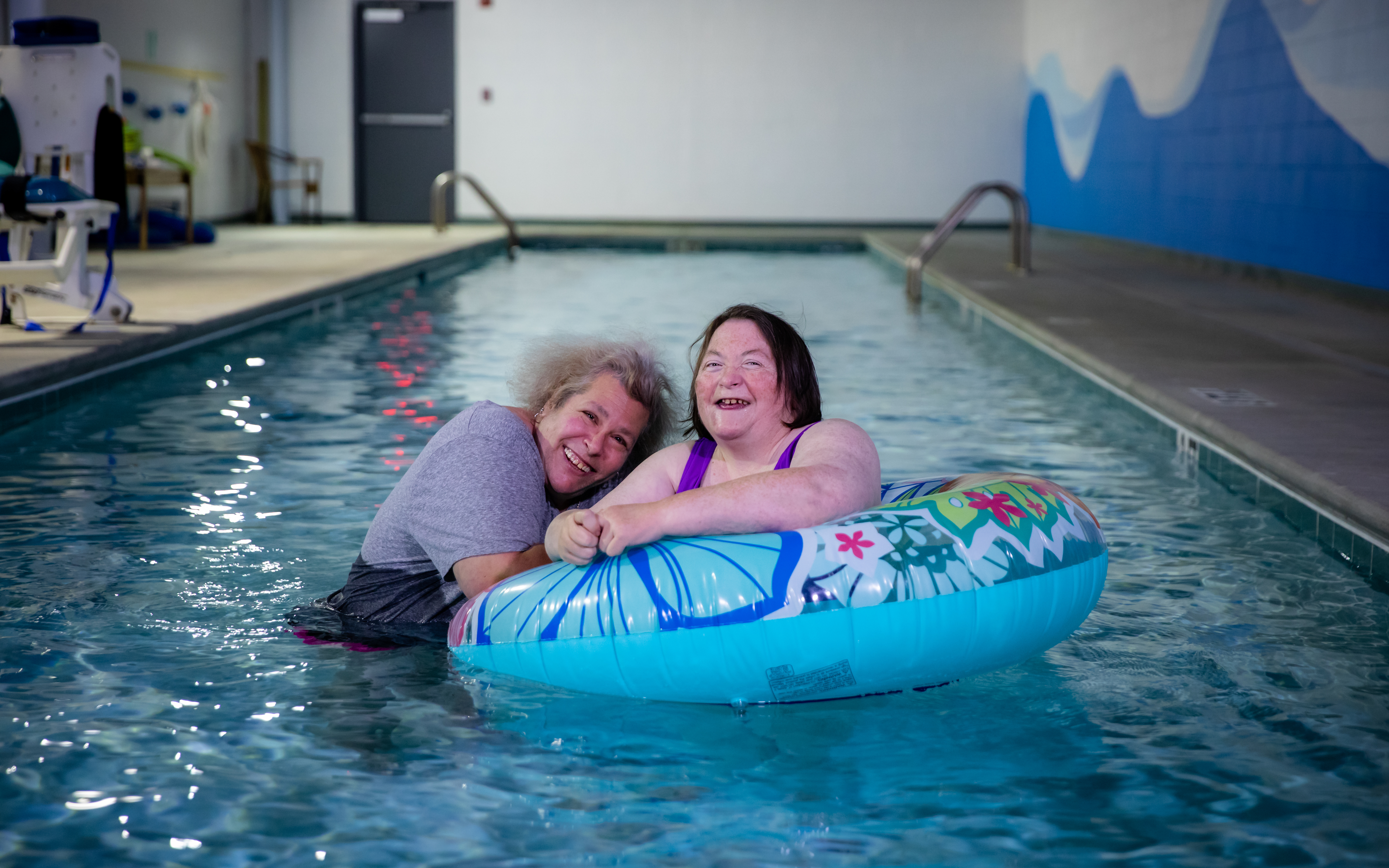 Numotion Foundation Grant Provides Increased Accessibility at Annandale Village
The Numotion Foundation recently provided support to Annandale Village, a non-profit residential community in Georgia specializing in the care of those living with acquired brain injuries and developmental disabilities.
Annandale Village Director of Development, Lindsay Borenstein provided the following mission statement and impact story.
"Our mission is to provide progressive life assistance to adults with developmental disabilities and acquired brain injuries so that they can maximize their abilities and maintain their independence in the least restrictive environment. We do this for the over 200 individuals we serve by providing supported independent living in the community, personal care homes, assisted living centers, and skilled nursing facilities; we also offer additional services for the community through our day programs and respite services.
Annandale Village is very grateful to Numotion Foundation for their generous grant of $3,000. Numotion Foundation's support was instrumental in the acquisition of a battery-powered, ADA-compliant pool lift for our spa located within the aquatics center. The lift serves a vital purpose, offering Villagers with limited mobility easy and safe access to the spa area from the pool deck. While the swimming pool has long been equipped with a lift, the spa lacked such accessibility, thereby limiting Villager use. Previously, when Villagers with limited lower extremity control wanted to enter the spa, they were dependent on a staff member to get into the water with them.
This ADA-compliant lift ensures that all Villagers, regardless of their abilities, now enjoy equal access to the spa. Located in Annandale's Program Center, the aquatic center is a popular recreational space for our Villagers, and the spa is utilized in a variety of ways. Villagers often enjoy using it to warm up after pool activities or for therapeutic relief for muscle spasticity. At Annandale, a significant portion of our Villagers are sensory-seeking and find comfort in various physical sensations. The spa's temperature and water agitation provide a calming and relaxing experience, catering to these specific needs.
At the core of Annandale's mission is the commitment to maximize our Villagers' abilities and maintain their independence in the least restrictive setting. Thanks to Numotion Foundation's support in providing an ADA-compliant pool lift for our spa, our Villagers now have the opportunity to engage fully in every community activity, perfectly aligning with our mission."
To learn more about Annandale Village and the community they support, please visit: https://annandale.org/