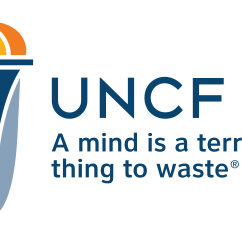 Numotion Foundation Establishes Scholarship with United Negro College Fund
Brentwood, Tenn. (September 4, 2020) – The Numotion Foundation today announced the establishment of the Numotion Foundation Scholarship Fund in partnership with UNCF (United Negro College Fund). The scholarship fund, developed with the guidance of UNCF will be primarily used to provide tuition and housing assistance for African American students living with mobility-related disabilities while in the process of obtaining a four-year degree at a qualifying institution.
The Numotion Foundation has committed $20,000 for the next three years, for a total contribution of $60,000. Those eligible to apply must have an established grade point average (GPA) of 2.75 or greater, provide UNCF with a letter of recommendation and statement of career interests, and may be in any stage of the degree process.
UNCF will administer the scholarship program and provide distributions at their discretion. UNCF's mission is "to build a robust and nationally-recognized pipeline of under-represented students who, because of UNCF support, become highly-qualified college graduates and to ensure that our network of member institutions is a respected model of best practice moving students to and through college."
"We greatly appreciate this donation to support physically challenged college students attend the college they want to go to," said Dr. Michael L. Lomax, UNCF President and CEO. "Gifts like this one from the Numotion Foundation move all of us forward towards better futures for us all, and we thank the Foundation for investing in deserving, talented students who will help pay it forward for others."
"Everyone should have the opportunity to pursue their interests and purpose through higher education," said Mike Swinford, Numotion Foundation President and CEO of Numotion. "The Foundation is honored to partner with UNCF to help relieve the financial challenges to achieving a college degree and ensure deserving students have the support they need to be successful."
This commitment is being made in addition to the over $500,000 in charitable contributions to be distributed to nonprofit organizations focused on research, adaptive fitness and wellness, adaptive recreation, education, housing, transportation, and other mobility-related needs by the Numotion Foundation in 2020. Earlier this year, the Numotion Foundation provided targeted contributions to The Dana & Christopher Reeve Foundation and the MS Society to aid disabled communities in COVID-19 response efforts. A sampling of other organizations supported by the Numotion Foundation includes the Kyle Pease Foundation, the Baton Rouge Wheelchair Tennis Association, Destination Rehab, The Sing Me A Story Foundation, the Triumph Over Tragedy Foundation, Harmony Theater, Variety of Kansas City, Catalyst Sports, Med-Camps of Louisiana, A Life Story Foundation, the Texas Ramp Project, Feeding Children Everywhere, and the Ryan Martin Foundation, as well as national partner organizations United Spinal, the ALS Association, the Muscular Dystrophy Association and United Cerebral Palsy.
###
About The Numotion Foundation
The Numotion Foundation's mission is to support the people and causes that work towards improving the lives of people with disabilities in communities of common interest. Through relationships with other foundations and 501(c)(3) organizations, whose primary focus includes funding for research, mobility needs and support services, the Numotion Foundation aims to help individuals with mobility disabilities live life to the fullest. For more information please visit: www.numotionfoundation.org
About UNCF
UNCF (United Negro College Fund) is the nation's largest and most effective minority education organization. To serve youth, the community and the nation, UNCF supports students' education and development through scholarships and other programs, supports and strengthens its 37 member colleges and universities, and advocates for the importance of minority education and college readiness. UNCF institutions and other historically black colleges and universities are highly effective, awarding nearly 20% of African American baccalaureate degrees. UNCF administers more than 400 programs, including scholarship, internship and fellowship, mentoring, summer enrichment, and curriculum and faculty development programs. Today, UNCF supports more than 60,000 students at over 1,100 colleges and universities across the country. Its logo features the UNCF torch of leadership in education and its widely recognized trademark, "A mind is a terrible thing to waste."® Learn more at UNCF.org or for continuous updates and news, follow UNCF on Twitter at @UNCF.
Read More Success Stories