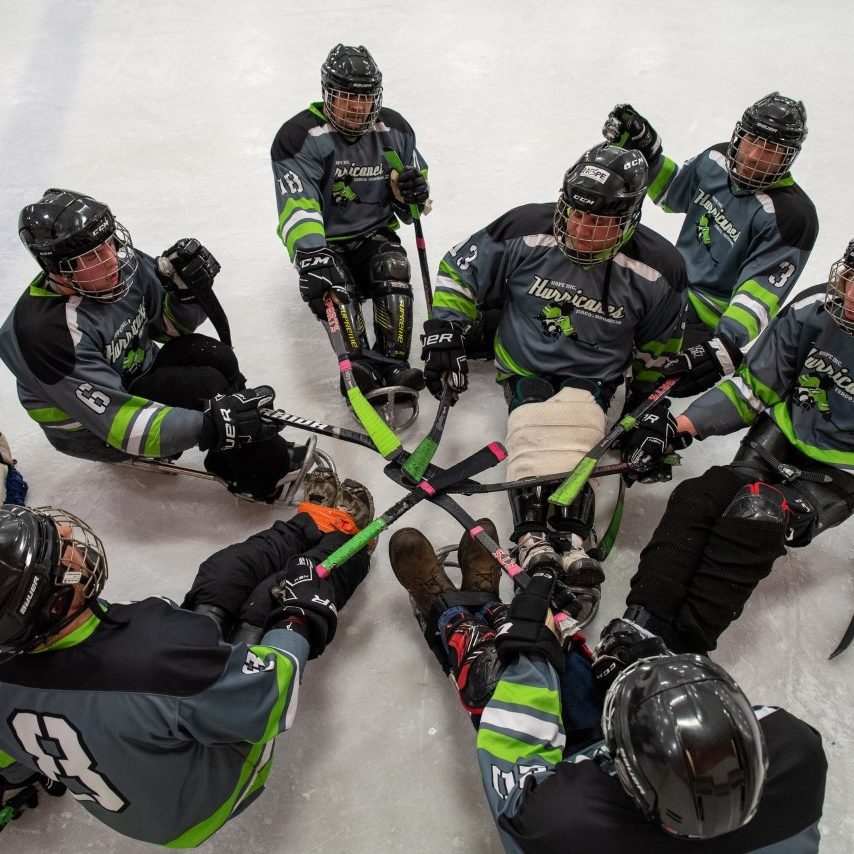 Numotion Foundation Contribution Supports HOPE, Inc Adaptive Winter Sports Programs
The Numotion Foundation recently provided a contribution to HOPE, Inc in support of their winter adaptive sports programs. Contributions such as the one provided by the Numotion Foundation will allow HOPE, Inc to continue pursuing their mission of offering family-friendly adapted sports and recreation activities for individuals living with mobility-related disabilities.
Specifically, funds used will help to offset facility rental and program fees incurred by their sled hockey, curling, bowling, and women's group programs.
In a statement from HOPE, Inc, Kelly Buhr, Office and Program Manager stated, "We were so happy at HOPE, inc. to hear our approval for the Numotion Foundation grant opportunity. These dollars will be immensely impactful to the 170 families our organization serves!"
To learn more about Hope Inc and the programs they provide, please visit: www.hopeinc.org