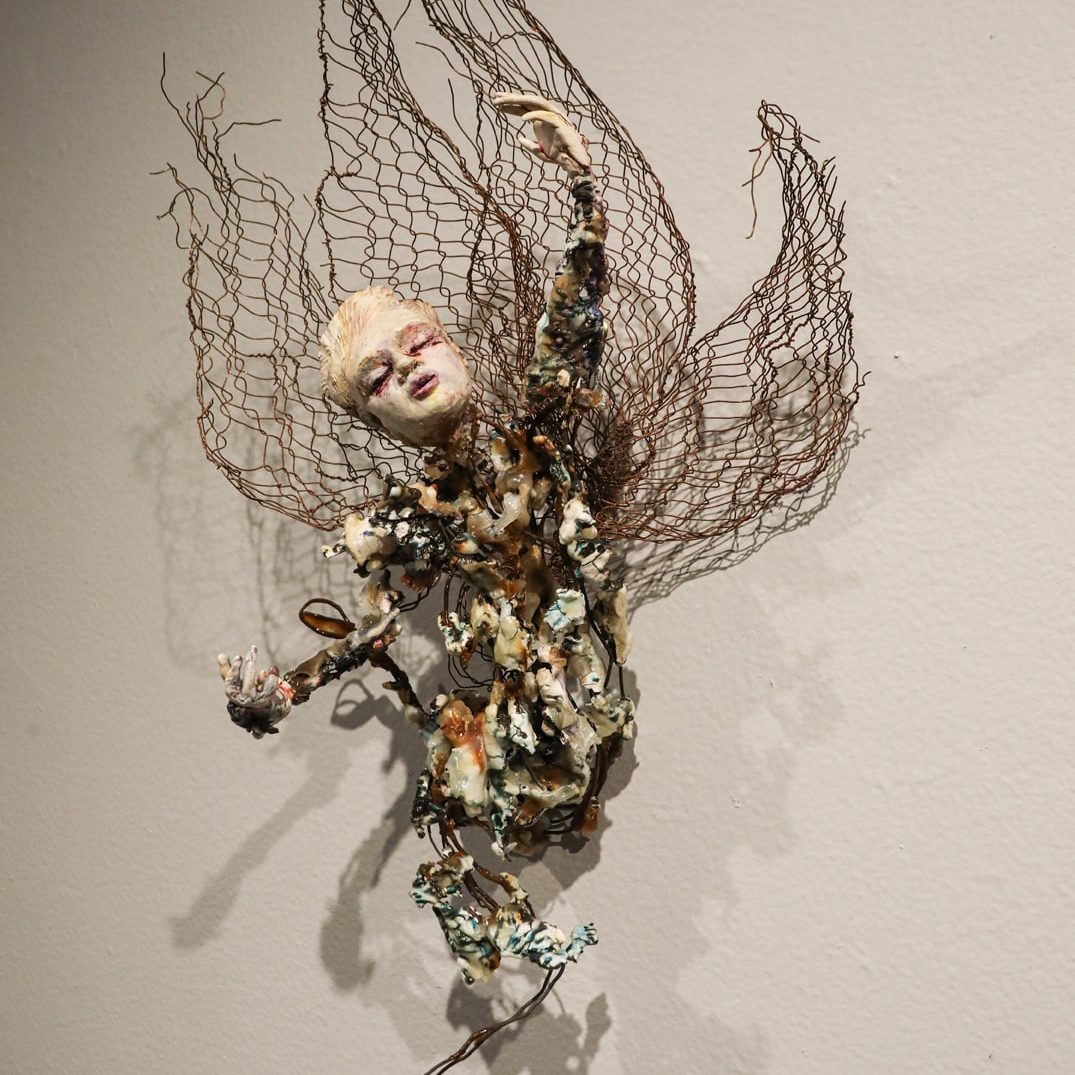 Numotion Foundation Continues Support of Fractured Atlas & Opulent Mobility
The Numotion Foundation continued its support of Fractured Atlas and the Opulent Mobility art installation in 2022. A. Laura Brody, a professional costume maker & designer, originally developed the exhibit and shared the following impact story:
Opulent Mobility is an annual exhibit that asks artist to re-imagine disability as opulent and powerful. Participating artists in Opulent Mobility 2022 are A. Laura Brody, Kat Chudy, Katlin Combs, Kellie Gillespie, ju90, Bronte Grimm, Ash Hagerstrand, David Isakson, Judith Klausner, Ellen Mansfield, Lisa Merida-Paytes, Katherine Sherwood, Annelies Slabbynck, Misty Stokes, and Rachel Ungerer.
The 2022 exhibit was held at Antelope Valley College Art Gallery and online at www.opulentmobility.com. It brought together fifteen local, national, and international contemporary artists, working in a range of visual media, each of whom produce works around their narrative and experiences based on the systemic structures and representations surrounding the labels of disability. Their visual interpretations are a powerful reminder that accommodation, understanding, and appreciation is important for social justice, but there is also a unique wisdom from those with disabilities that should be heard, empowered, and lifted up.
The generous support from the Numotion Foundation provided art descriptions in text and audio formats on the website, funded printing and framing artwork files so artists from across the country and around the world could share their work more easily, and made the exhibit more accessible. Thanks so much for your continued help and kindness!
An online version of the exhibition can be viewed at www.opulentmobility.com
*Photos by Heidi Marie Photography