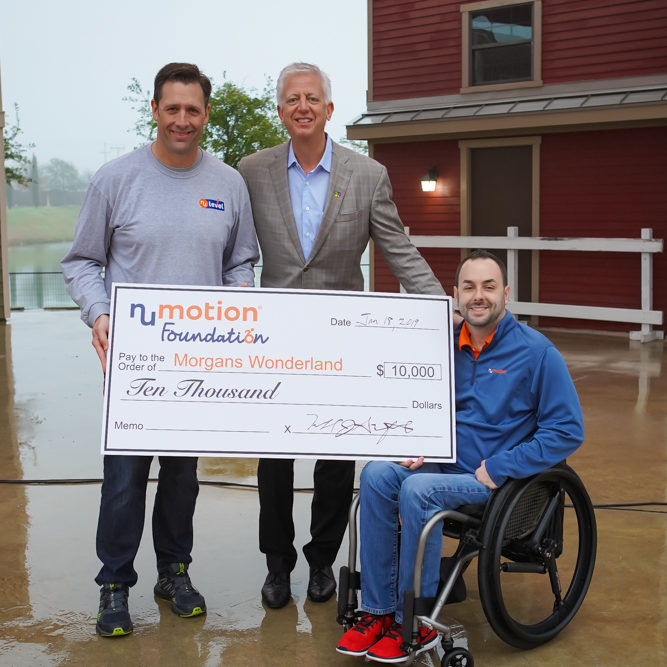 Morgan's Wonderland – Numotion Foundation's First Recipient Organization
Morgan's Wonderland, the world's first ultra-accessible theme park, opened in 2010 and has since hosted more than 1 million visitors from 65 different countries. Guests with special needs can enter the park at no charge, and all rides and attractions are accessible to visitors regardless of disabilities. Their mission, "to provide a safe, clean and beautiful environment free of physical and economic barriers that all individuals – regardless of age, special need or disability – can come to and enjoy" aligns with the Foundation perfectly.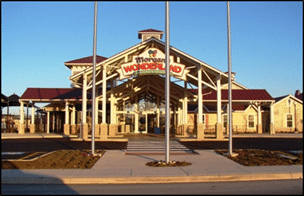 On Friday, January 18th, the Numotion Foundation, represented by Foundation Board of Directors, President, Mike Swinford and Foundation Executive Director, Justin Richardson, presented Morgan's Wonderland CEO, Gordon Hartman, with a donation of $10,000. The Foundation is thrilled that Morgan's Wonderland was the first recipient organization and wishes them luck on their upcoming 2019 season in Texas!