The first ever Numotion Foundation fundraiser took place at the Numotion National Leadership Conference in San Antonio, Texas. More than 750 Numotion employees participated in a carnival-like affair – the event featured photo opportunities with Numo, Numotion's sponsored service dog, and midway games featuring adaptive sports activities created by Numotion Expo partners.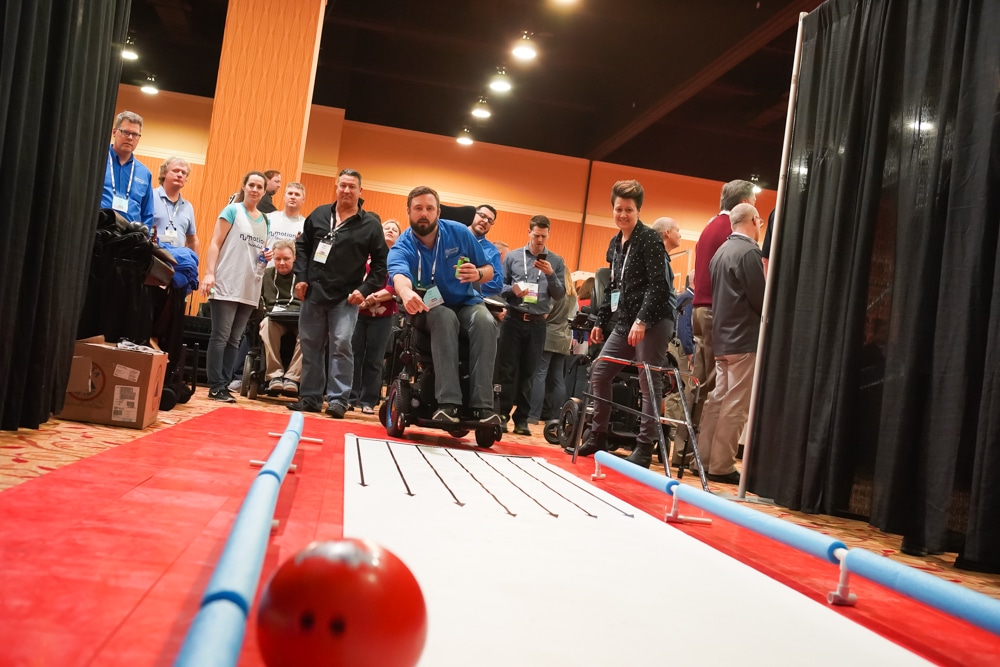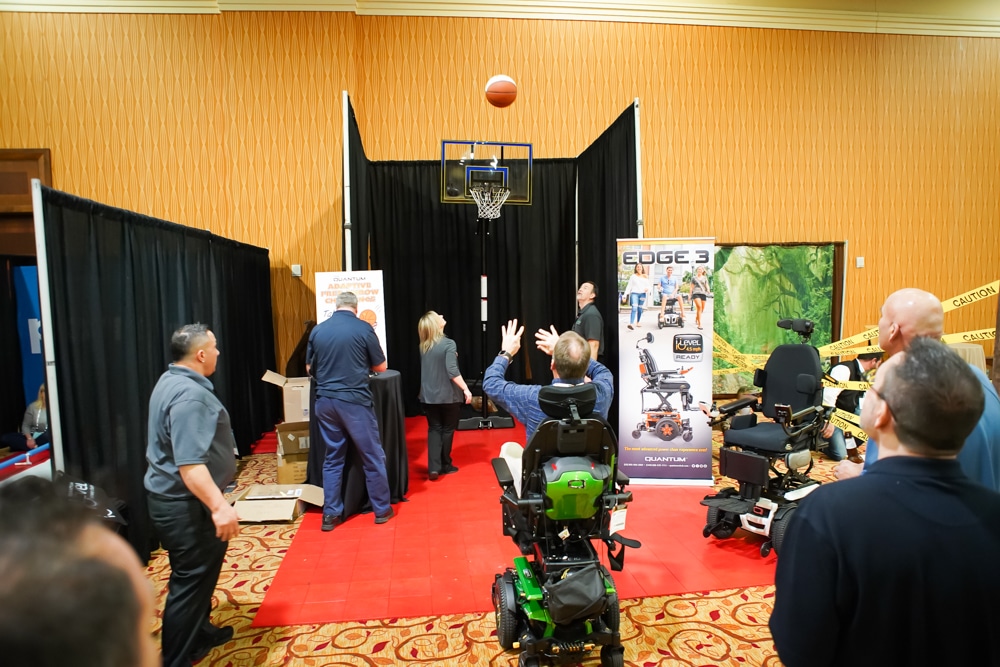 The main attraction was a wheelchair basketball tournament featuring 16 teams of employees. Josh Turek, gold medalist and three-time USA Paralympian in wheelchair basketball, and Ryan Martin, wheelchair basketball player for the NWBA New York Rolling Knicks and founder of the Ryan Martin Foundation hosted the games. For an extra edge, after the first half of each game employees had the opportunity to purchase time for one of the hosts to join their team. The winning team, North Central Total Motion, won a trophy, but more importantly, bragging rights.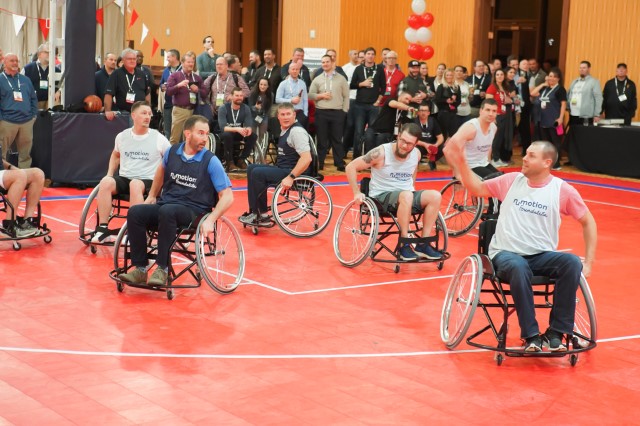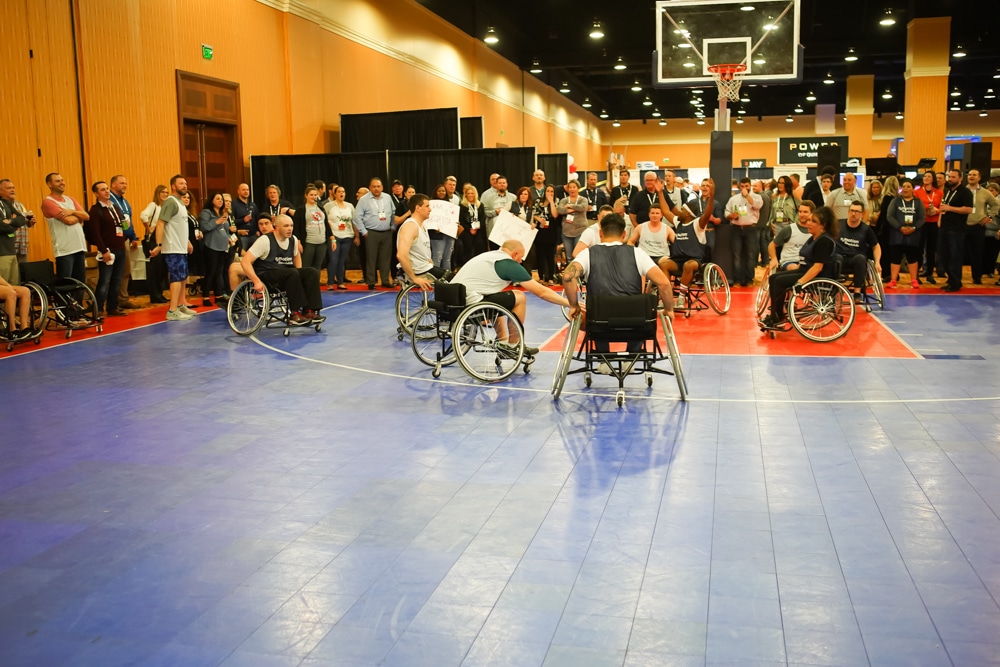 Together, more than $12,000 was raised! Thanks to everyone who participated and donated to make this evening such a successful first fundraising event for the foundation.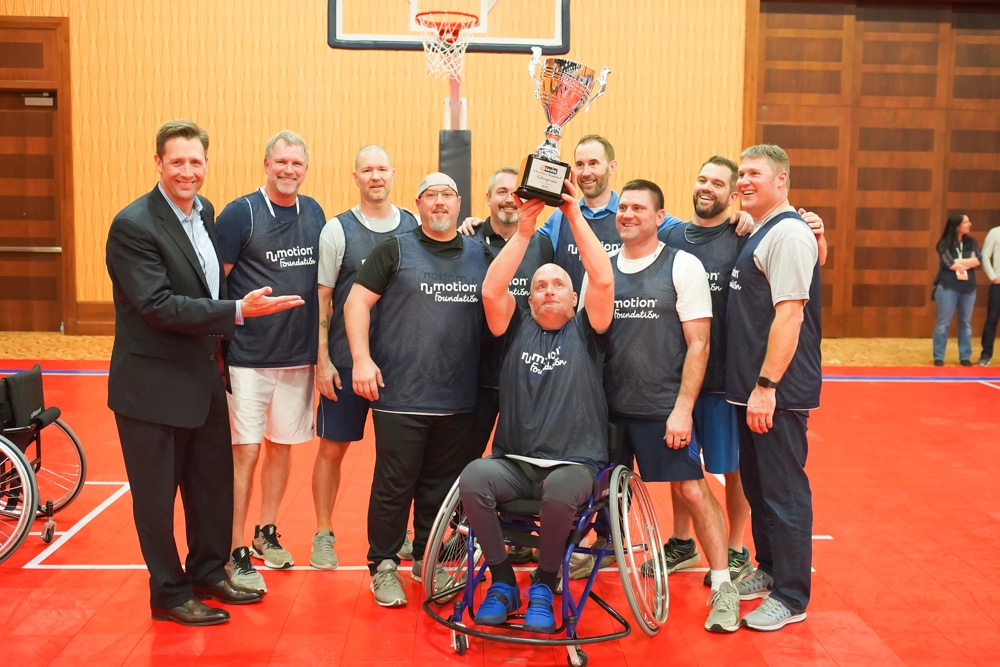 Read More Success Stories